Introduction: Nanoleaf Essentials Matter Smart Lights
Are you ready to revolutionize your smart home lighting? Look no further than Nanoleaf Essentials Matter smart lights. These innovative lighting solutions offer a better bulb for your home, combining affordability, simplicity, and exceptional performance. In this comprehensive review, we'll explore the features, compatibility, and advantages of Nanoleaf's latest smart lighting line, designed to enhance your living space and elevate your smart home experience.
A Bright and Affordable Lighting Solution
Nanoleaf Essentials Matter smart lighting line presents a compelling option for anyone looking to enter or expand their smart lighting setup. With a range of options, including the A19 bulb, BR30 bulb, and light strip, Nanoleaf offers inexpensive yet high-quality lighting solutions that outshine the competition. These bulbs are not only brighter but also more cost-effective than Philips Hue, all while eliminating the need for a proprietary hub. Get ready to immerse your home in vibrant, energy-efficient light that sets the perfect mood for any occasion.
$49.98
as of September 25, 2023 4:54 am
Features
The Nanoleaf App: Control via Nanoleaf App (Android & iOS) for mobile/tablet or via Desktop App (thread border router required).
Voice Control: Apple Home, Google Home, Amazon Alexa, Samsung SmartThings.
Communication Protocol: Thread; Bluetooth (no hub required).
Compatible Thread Border Routers: The following Matter compatible smart home hubs (Matter controllers) also double as Thread Border Routers;
Apple: Apple HomePod mini, Apple HomePod (2nd Generation), Apple TV 4K (2nd generation and 3rd generation WiFi + Ethernet 128GB model).
Google: Nest Wifi Pro (Wi-Fi 6E), Nest Hub (2nd gen), Nest Hub Max. Learn more.
Amazon: Echo (4th Gen).
Samsung: SmartThings Station, SmartThings 2018 Hub (IM6001-V3P01) and Aeotec Smart Home Hub.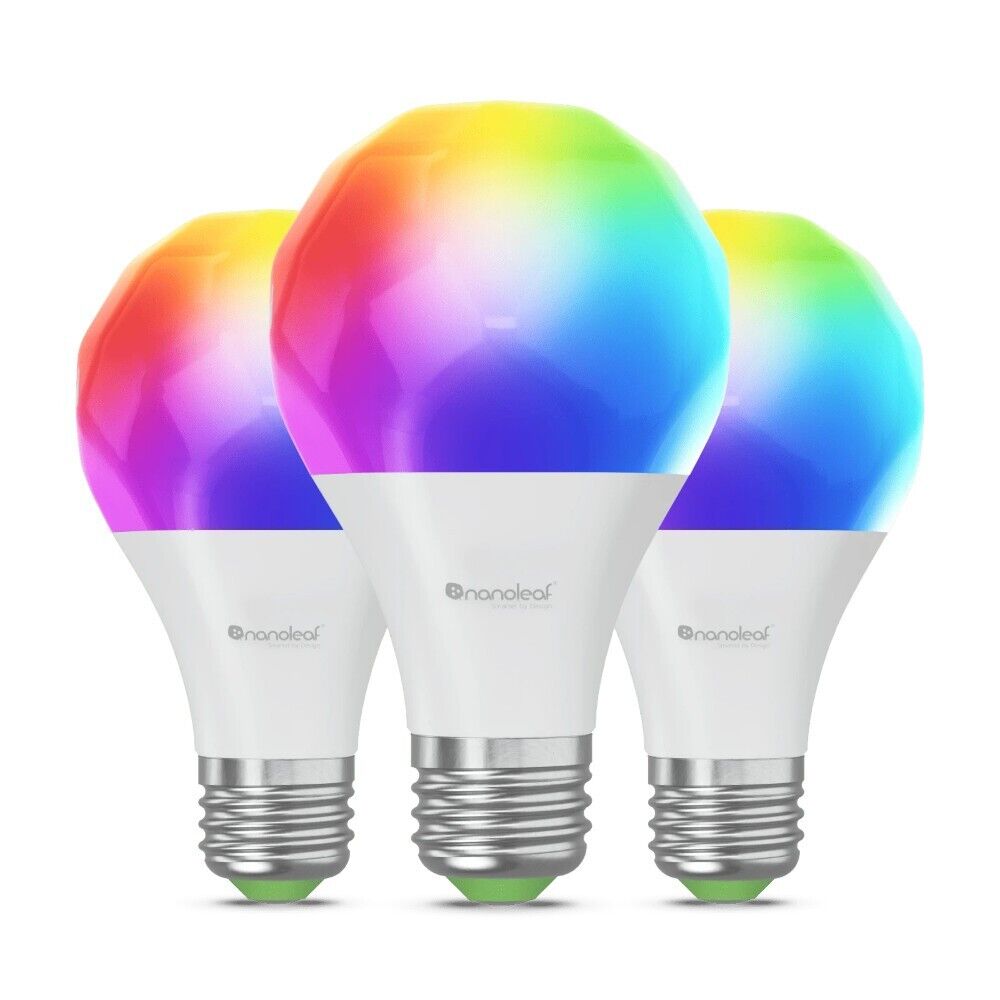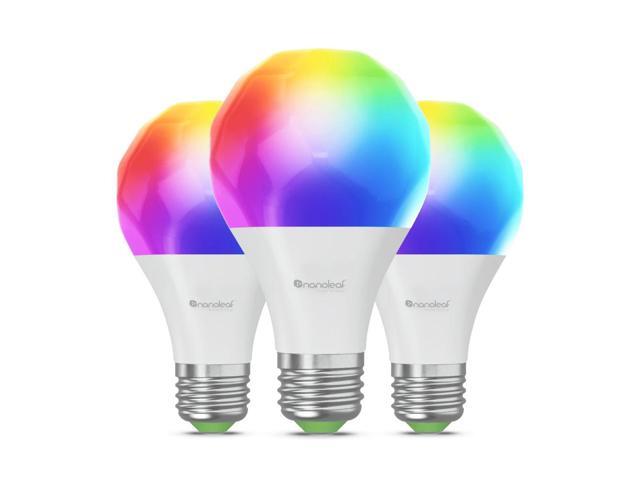 Seamless Compatibility with Every Platform
Embrace the versatility of Nanoleaf Essentials Matter lights, as they seamlessly integrate with all major smart home platforms. Whether you're an Apple Home, Google Home, Samsung SmartThings, or Amazon Alexa user, these lights effortlessly synchronize with your existing smart ecosystem. As Matter devices, they ensure compatibility and ease of use across various platforms, opening up a world of possibilities for controlling and customizing your lighting with voice commands or through dedicated apps.
The Matter Advantage and Compatibility with Leading Smart Home Systems
With Nanoleaf Essentials Matter lights, you can harness the power of the Matter standard. Matter represents a groundbreaking smart home interoperability standard supported by industry giants such as Apple, Amazon, Google, and Samsung. By adopting Matter, Nanoleaf ensures that its devices communicate seamlessly with other Matter-compatible devices and platforms. Enjoy a hassle-free setup process and a future-proof investment that evolves with the ever-expanding world of smart home technology.
Caveats for Apple Home Users
While Nanoleaf Essentials Matter lights excel in many aspects, Apple Home users should be aware of a few limitations. These Matter-only devices do not support Apple-specific features like Adaptive Lighting and require a Matter controller and a Thread border router for full functionality outside of Nanoleaf's app. However, Nanoleaf continues to provide support for their previous Essentials line, although it will not receive the Matter upgrade. Despite these caveats, Nanoleaf remains committed to enhancing its product offerings and resolving these issues as the Matter standard matures.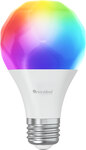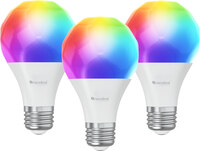 Value and Performance Comparison
When it comes to value, Nanoleaf Essentials Matter lights shine brightly. Offering full-colour, tunable white, and dynamic lighting capabilities, these lights provide exceptional performance at an affordable price point. Compared to competing brands, such as Philips Hue, Nanoleaf Essentials Matter lights deliver comparable features and brightness while offering a more budget-friendly option. Expand your smart lighting setup without breaking the bank, and experience the remarkable illumination that Nanoleaf brings to your home.
Captivating Lighting Features and Customization
Nanoleaf Essentials Matter smart lights offer a plethora of captivating lighting features and customization options to suit your preferences and create the perfect ambiance in your home. With millions of vibrant colours to choose from and tunable white light options, you have complete control over the mood and atmosphere in every room.
The Nanoleaf app provides an intuitive interface that allows you to easily adjust the colour, brightness, and temperature of the lights. Create personalized scenes and lighting schedules to enhance your daily routines, whether it's energizing cool white light for focus during work or warm, soothing tones for relaxation in the evening.
In addition to the app controls, Nanoleaf Essentials Matter lights integrate seamlessly with voice assistants like Siri, Google Assistant, and Amazon Alexa. Simply use voice commands to turn your lights on or off, change colours, or dim the brightness without lifting a finger.
One of the standout features of Nanoleaf Essentials Matter lights is the ability to sync them with music, movies, and games. Immerse yourself in a sensory experience as the lights dance and react to the audio or visuals around you. Whether you're hosting a party, watching a movie, or playing your favourite video game, the synchronized lighting adds a captivating element that elevates your entertainment experience.
Easy Setup with Matter and Cross-Platform Integration
Setting up Nanoleaf Essentials Matter lights is a breeze, thanks to the Matter standard. With a Matter-compatible hub or border router, simply follow the step-by-step instructions in the Nanoleaf app to connect and configure your lights. The Matter standard ensures seamless integration with other Matter-certified devices, allowing for a unified smart home experience.
Cross-platform integration is where Nanoleaf Essentials Matter lights truly shine. Regardless of your existing smart home ecosystem, whether it's Apple HomeKit, Google Home, Samsung SmartThings, or Amazon Alexa, these lights seamlessly integrate and interact with your preferred platform. Control your lights through voice commands, smart home routines, or dedicated apps, making it effortless to incorporate them into your daily life.
The Journey to a Connected Home with Matter
Nanoleaf Essentials Matter lights mark an important milestone in the journey towards a connected home. By embracing the Matter standard, Nanoleaf demonstrates its commitment to interoperability and creating a future-proof smart lighting solution.
The Matter standard brings together the industry's leading technology companies, enabling devices from different brands to work together seamlessly. This means you can mix and match Nanoleaf Essentials Matter lights with other Matter-compatible devices, such as thermostats, locks, or sensors, to create a cohesive and integrated smart home ecosystem.
As the Matter ecosystem continues to expand, you can expect even more compatibility and interoperability, making it easier than ever to build a connected home that suits your needs and preferences.
Price Comparison
Last Amazon price update was: September 25, 2023 4:54 am
Final Thoughts: A Step Forward for Smart Lighting
Nanoleaf Essentials Matter smart lights offer an exciting and affordable option for illuminating your smart home. With their exceptional brightness, versatile features, and seamless integration with leading platforms, these lights provide an immersive lighting experience that enhances every aspect of your daily life.
The adoption of the Matter standard ensures compatibility, ease of use, and future-proofing, making Nanoleaf Essentials Matter lights a smart investment for your home. Whether you're a seasoned smart home enthusiast or just getting started, these lights offer a simple and accessible way to upgrade your lighting setup.
Illuminate your home with Nanoleaf Essentials Matter smart lights and discover the endless possibilities of vibrant, customizable lighting that transforms your space into a haven of style and comfort.