Introduction Nanoleaf Essentials Lightstrip
Discover the Nanoleaf Essentials Lightstrip, an affordable and feature-packed smart lighting solution that will revolutionize your home decor. In this comprehensive review, we'll delve into the remarkable capabilities of this innovative light strip and explore why it stands out in the market.
Easy Setup and Versatile Controls
Setting up the Nanoleaf Essentials Lightstrip is a breeze, even for beginners. Its peel-and-stick adhesive layer allows for effortless installation on any surface. The included controller, which can be wall-mounted like a switchboard, provides convenient control over power, brightness, and colour cycling. While changing scenes requires the Nanoleaf app, Lightstrip's basic functions are easily accessible with the controller alone.
$39.99
$49.99
as of September 13, 2023 11:04 pm
Thread Connectivity for Advanced Features
Unlock the full potential of the Nanoleaf Essentials Lightstrip with its Thread-enabled capabilities. By connecting to a Thread 'border' router, such as the Apple HomePod mini or the latest Apple TV 4K, you can experience advanced features like monitor syncing and ambient music integration. While Bluetooth connectivity is available for users without Thread-enabled devices, the response time may be slightly slower. Stay ahead of the curve with the Essentials Lightstrip's future-proof design.
Brightness and Color Customization
Prepare to be amazed by the Nanoleaf Essentials Lightstrip's luminosity. Boasting a maximum brightness of 2,200 lumens and support for 16 million colours, this light strip creates a captivating ambiance in any room. From warm and cozy glows to energetic and vibrant hues, the Essentials Lightstrip offers a wide range of white light temperatures, catering to your desired atmosphere. Explore the mesmerizing effects of colour zones and unleash your creativity.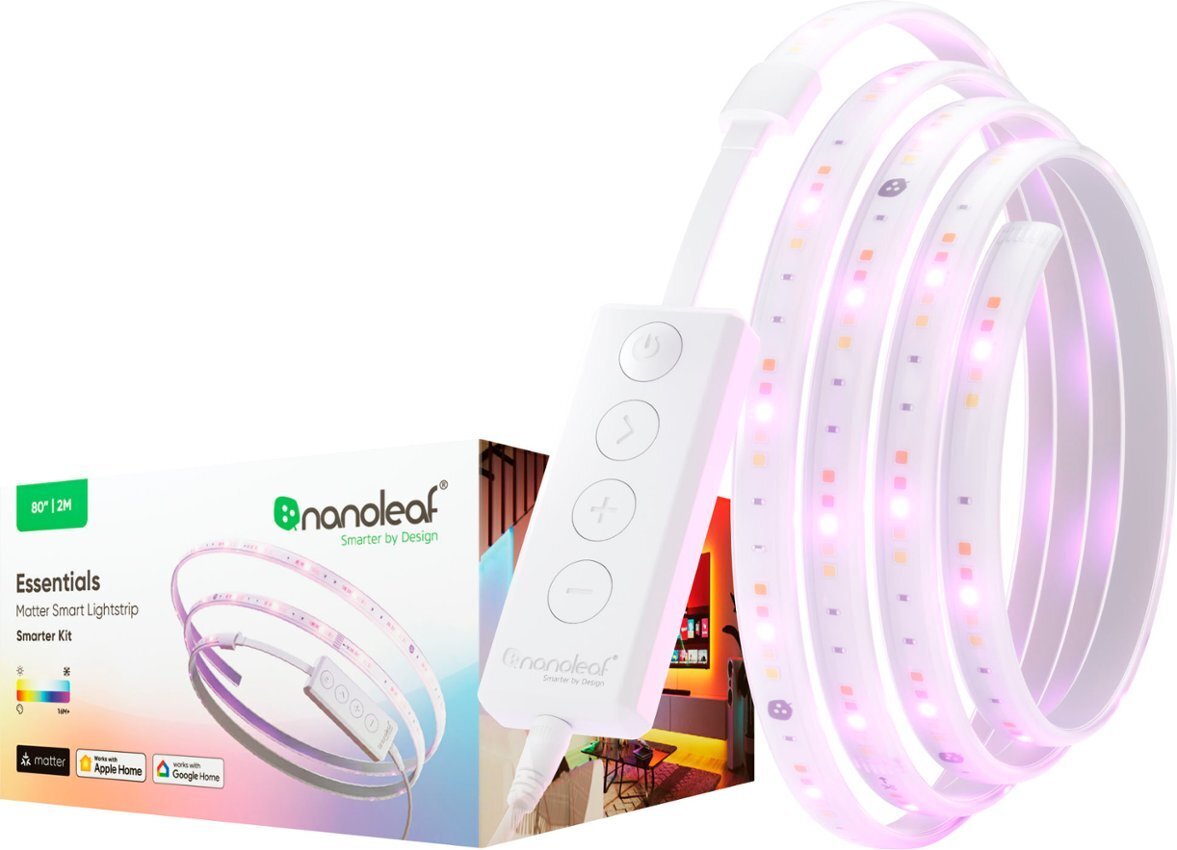 Compatibility and Voice Control
The Nanoleaf Essentials Lightstrip seamlessly integrates with your existing smart home ecosystem. Compatible with Apple's HomeKit and Google Assistant, you can effortlessly control the lights through voice commands, adding convenience to your daily routine. While Alexa integration is not currently available, Nanoleaf has it on their to-do list, ensuring even broader compatibility in the future.
The Future of Smart Lighting Shines with Nanoleaf Essentials Lightstrip
In conclusion, the Nanoleaf Essentials Lightstrip excels as an affordable and feature-packed smart lighting solution. Its easy setup, versatile controls, and Thread-enabled capabilities make it a standout choice in the market. With its impressive brightness, vast colour options, and seamless integration with popular smart home platforms, the Essentials Lightstrip offers an immersive lighting experience. Upgrade your space with this innovative light strip and unleash the creative possibilities it brings.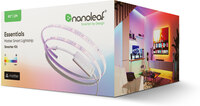 Final Thoughts:
The Nanoleaf Essentials Lightstrip review highlights its remarkable features, affordability, and user-friendly design. With its easy setup, advanced capabilities, and compatibility with leading smart home systems, the Essentials Lightstrip is a top choice for those seeking to transform their living spaces with captivating lighting effects. Illuminate your home with this affordable and feature-packed smart lighting solution, and experience a new level of brilliance and creativity.