Among OLED TVs, the LG C2 OLED65C2PUA TV 2022 stands out. Furthermore, it has a premium design and a smart TV platform that are worth considering, on top of an impressive display panel.
LG's 2022 OLED lineup features wide-ranging screens in the C-series, with models spanning 42 inches to 83 inches. A full array of HDMI 2.1 ports is featured on these TVs, as is LG's Evo OLED panel. With this panel, LG looks to update the performance of the LG C2 OLED TV first introduced on the LG G1 OLED TV.
The LG C2 OLED65C2PUA TV 2022 is truly one of the best TVs of the year. It offers fantastic picture quality for the price, and if you're looking for a flat-screen OLED TV that blows your mind with its visual performance, this is it. However, some issues have come up while reviewing the tv.
Price & Availability – LG C2 OLED65C2PUA TV
The LG C2 OLED TV I tested is a 65-inch, but the LG C2 OLED TV sizes extend from 42- to 83 inches. Not sure which size is right for you? I think the 65-inch size is just right. It's breathtaking TV for watching movies and TV shows and works well for playing video games.
The LG C2 65-inch OLED 4K tv is available at various retailers. Best Buy's offering hits $2,299.99. Amazon delivers the lowest offering, $2,278.00. Visit Retailers below.
as of August 29, 2023 6:50 pm
C $2,167.00
C $2,397.99
as of August 29, 2023 6:50 pm
Last updated on August 29, 2023 6:50 pm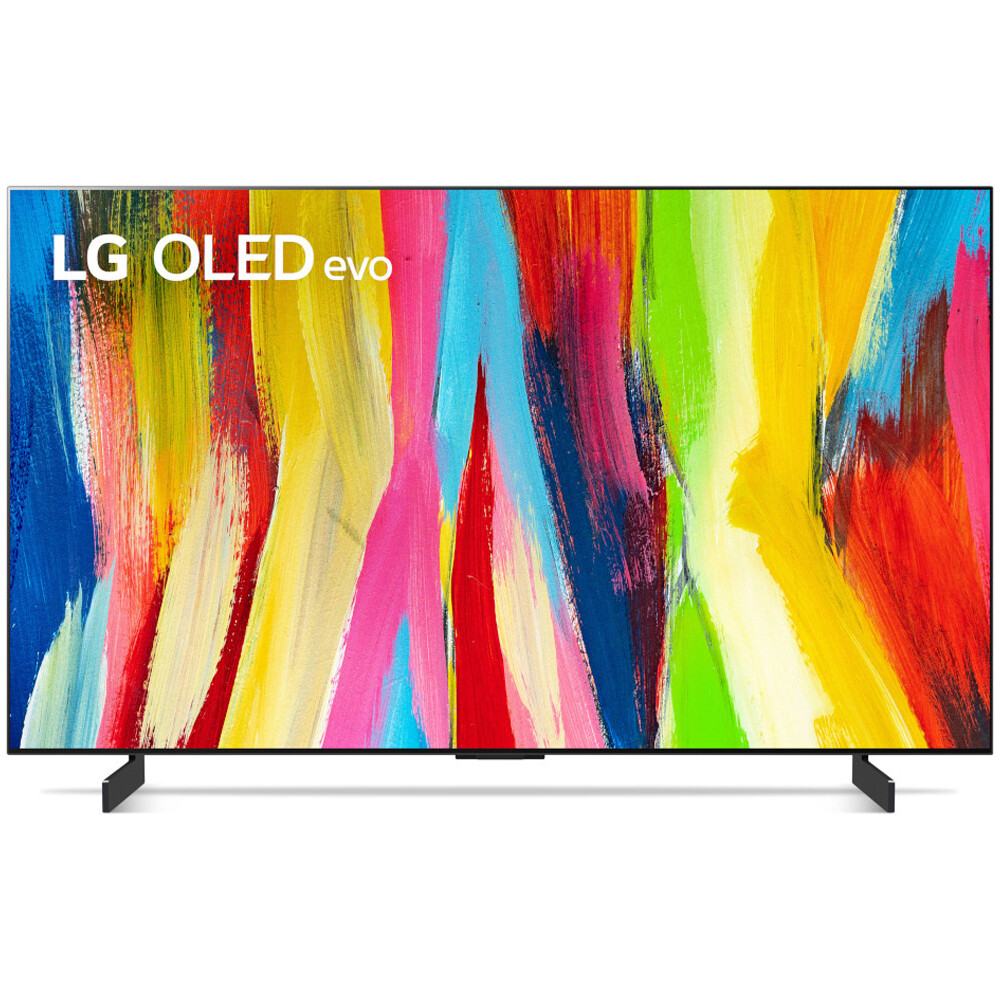 $1,429.00
$2,496.99
out of stock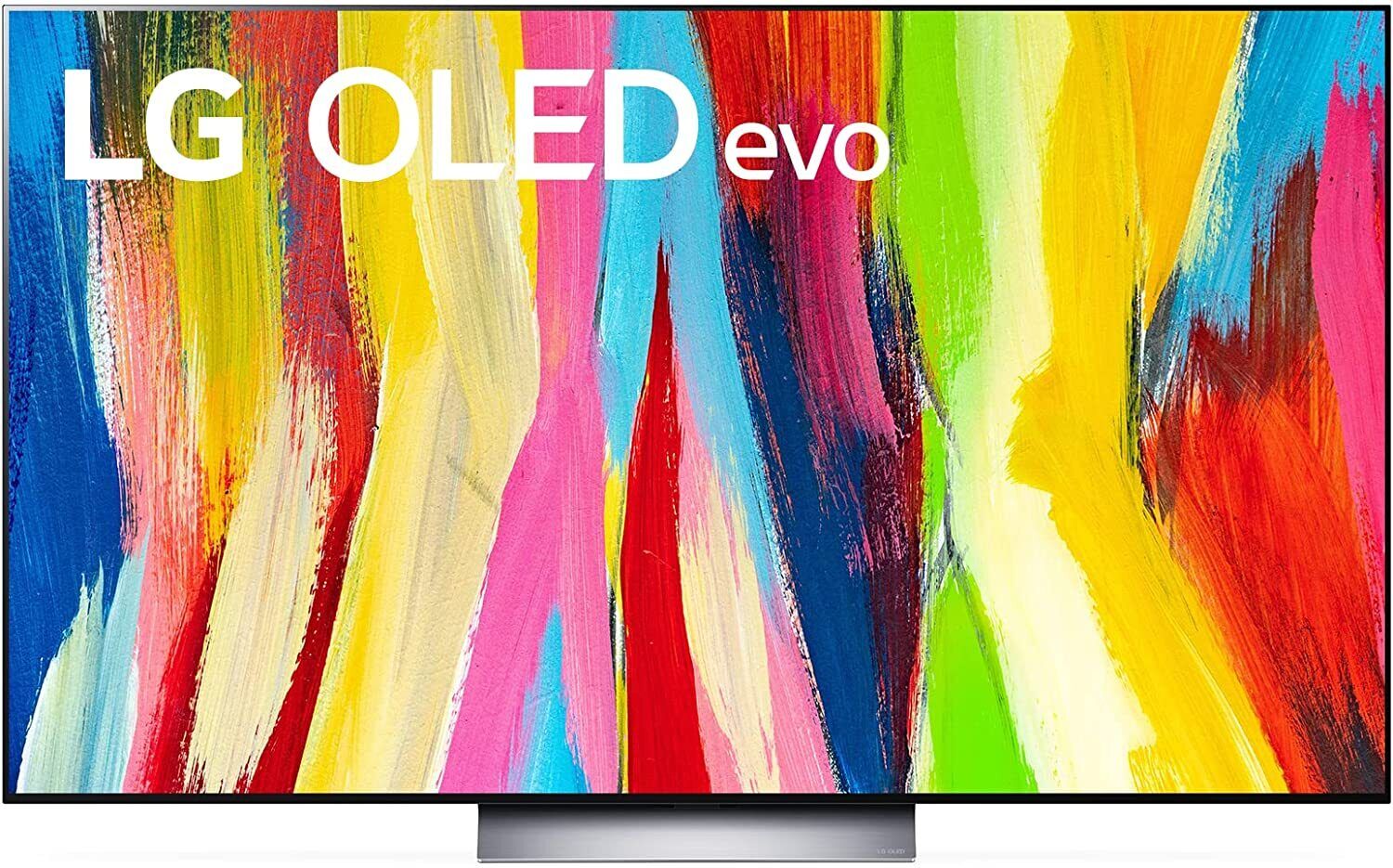 C $2,139.99
C $3,299.99
out of stock
This LG C2 OLED TV is freaking crazy! This TV features a panel which is the thinnest you will ever see, measuring just 0.1 inches across the top of the screen. While there is an enclosure on the bottom half of the backside chassis to house the component, the overall design is still very sleek.
The 65-inch LG C2 OLED is exceptionally thin and light; according to the manufacturer, it is 50% lighter than the previous generation.
The C2 OLED can sit on the included stand. A sloping silver base lends stability and a low center of gravity to the TV. While the size of its footprint makes it relatively easy to place a soundbar in front of a TV, it could be an issue if you want to position it next to a TV.
As far as the LG C2 OLED TV is concerned, it has four HDMI inputs. ARC/eARC capability (enhanced audio return channel) is available on one, and all are HDMI 2.1. The full array of 2.1 inputs is ideal for Blu-ray players, sound bars, and gaming consoles. Utilizing the next-generation graphics capabilities of the PS5 and Xbox Series X, these HDMI connections allow variable frame rate and auto-low latency mode. The LG C2 features NVIDIA G-Sync and AMD FreeSync, too. It also contains an RF coaxial connection, three USB Type-A ports, an ethernet input, and an optical audio output. The only feature I'd cite as lacking is an integrated ATSC 3.0 tuner.
Performance – LG C2 OLED65C2PUA TV
With the help of the Alpha 9 Gen 5 Processor 4K, the LG C2 OLED TV's upscaling process can produce a picture quality that is brighter and more detailed, and the OLED EVO technology provides even more vivid colours. It is also noteworthy that the colour saturation increased to around 100% of the DCI-P3 colour space due to the updated Evo panel.
With a lag time of under 13 milliseconds, LG's C2 OLED TV beats the competition. You won't find a better gaming TV than the C2 OLED, which is one of the finest premium TVs. Using the 120Hz refresh rate and HDMI 2.1 connector, owners of the PS5 and Xbox Series X can maximize their resolution and frame rate, while owners of high-end PCs will be able to connect their PC to their TV using HDMI 2.1, should they decide to do so.
We have a few features on the C2 OLED that prevent burn-in and improve image retention. If you select a rolling artwork gallery as the TV display, a screen saver will automatically turn on when you watch static images for more than two minutes.
It supports the most common types of HDR—HDR10 Pro, HLG, and Dolby Vision. However, it doesn't offer HDR10+. However, since most streaming services provide titles in Dolby Vision, you probably won't miss it.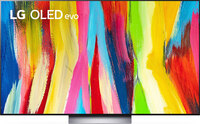 Integrated Audio – LG C2 OLED65C2PUA TV
The inbuilt speakers of the LG C2 OLED TV saw a bump from 5.1.2 channel sound to 7.1.2 channel sound. I can tell the difference. Due to Dolby Atmos support and an AI sound function that produces a more immersive soundscape, LG's built-in OLED speakers frequently have strong sound quality.
TV Interface & Apps – LG C2 OLED65C2PUA TV
The WebOS 22 interface combines content from numerous sources. The interface feels similar to the other best LG TVs from last year. But with added user profiles for curating recommendations and keeping content within reach.
The unfortunate truth about the interface is that it's clunky and stutters when making selections. WebOS and the ThinQ App do not mix well in my tests. The APP and OS would indicate that pairing was successful, but you would never see the app confirm, update or add your TV.
All the top streaming providers are listed, as are practically all of the top free streaming services. If you enjoy YouTube or YouTube Music, you will have a fun-filled time.
LG's Magic Remote, a smart device that works with the company's C2 OLED TVs, offers a streamlined user experience despite having more buttons than other TV remotes. It is unchanged from past generations and feels natural.
Final Notes – LG C2 OLED65C2PUA TV