The GLORIOUS Modular Mechanical Keyboard 2, also known as the GMMK 2, is a wired-only mechanical keyboard available in a barebones version without switches or keycaps or a fully assembled. Like the other keyboards in its lineup, the Glorious GMMK 2 is hot-swappable. With this feature, you can change the keyboard's switches without soldering. The GMMK also includes a handful of replacement keycaps to help you customize your setup, and yes, it's RGB.
Price & Availability
The price varies a lot depending on the option you select. The pre-built full-size is USD$109.99. The barebone kit starts at USD$69.99. The keyboard I have is USD$324.94. It's not for everyone, but it's definitely for the ones who want to make it their own.
Amazon Pre Built GMMK 2
$79.99
as of September 18, 2023 2:29 pm
$119.99
as of September 18, 2023 2:29 pm
Last updated on September 18, 2023 2:29 pm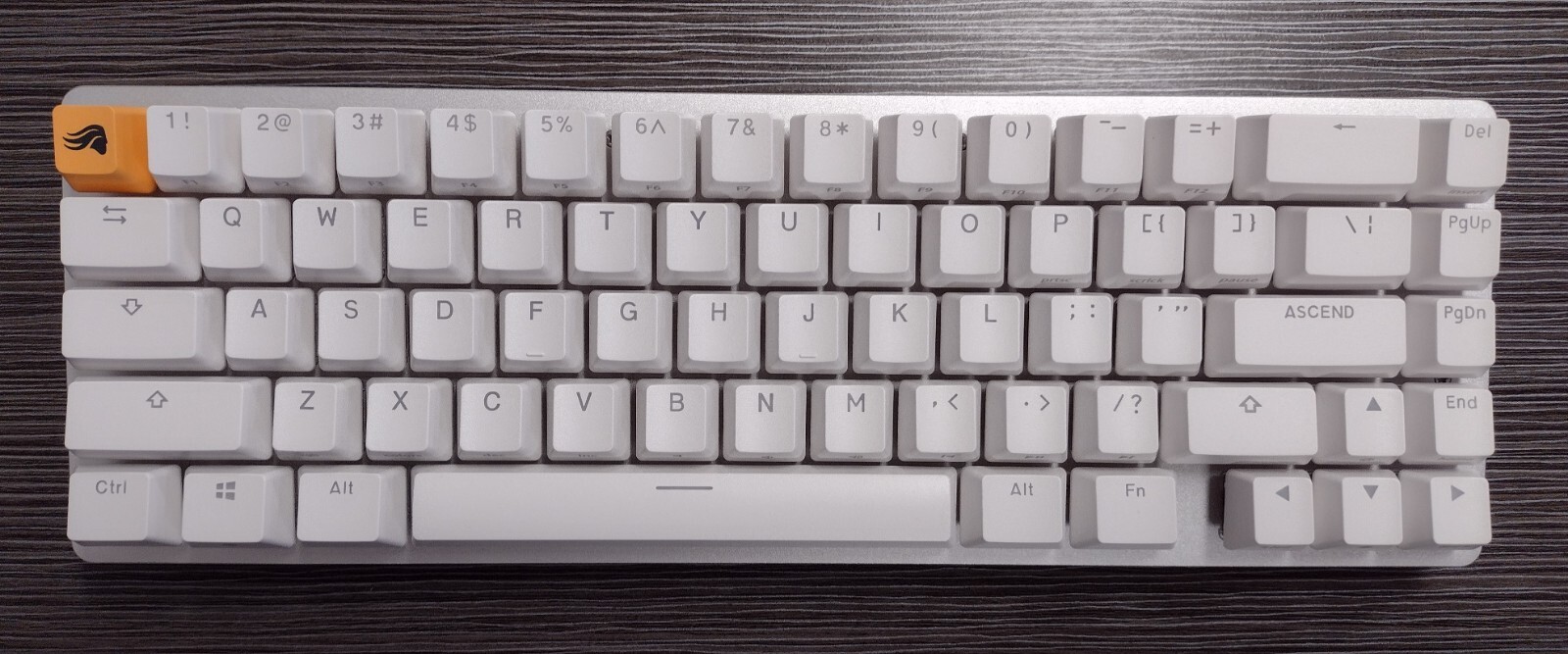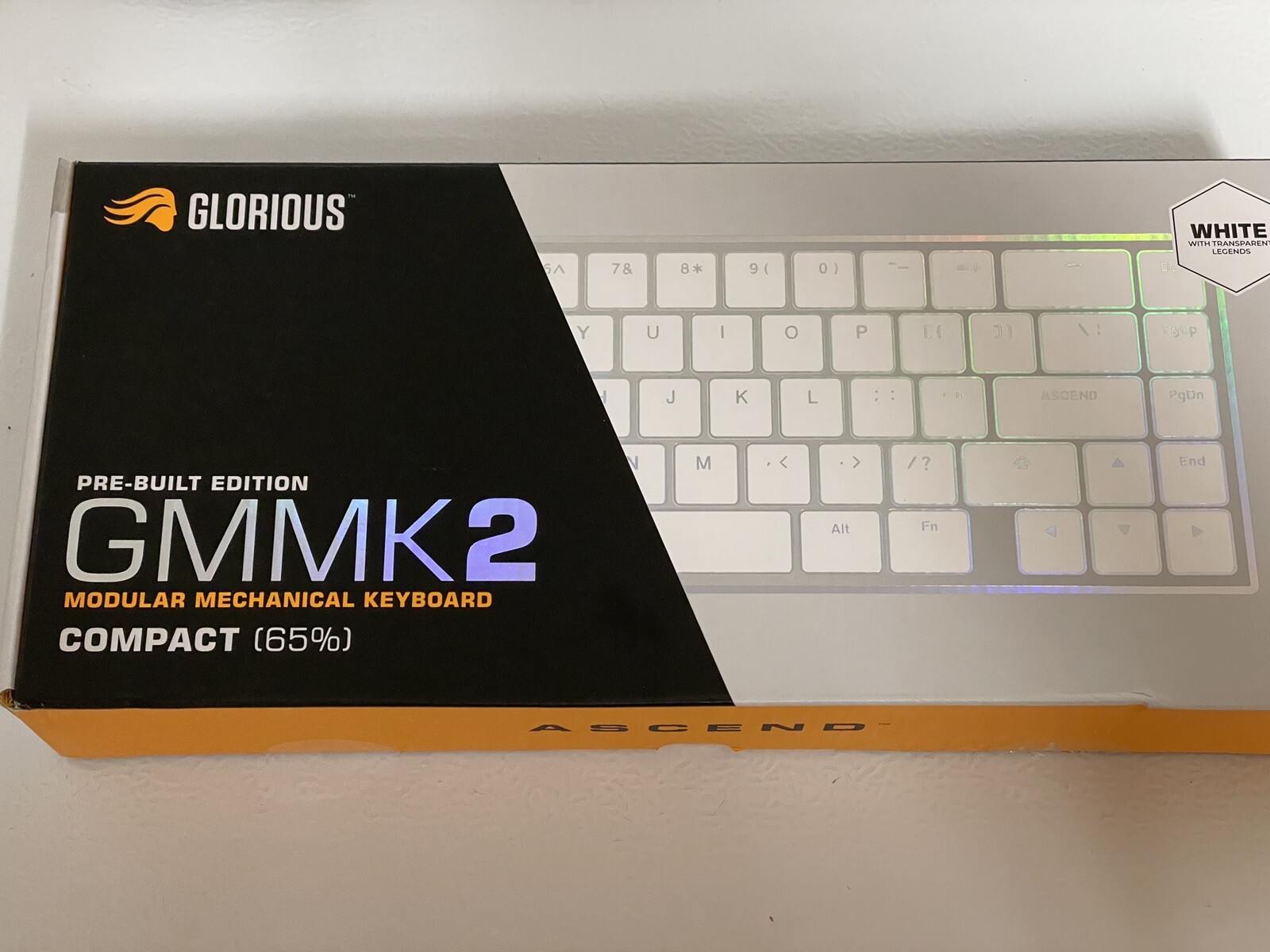 The Design
Its chassis is made from top-of-the-line plastic, while its top plate is from high-grade aluminum extending over the sides of the keyboard. It is solid as a rock and built to last. Inside, there's sound-dampening foam to help reduce noises.
This keyboard boasts textured ABS keycaps, which are of higher quality than the PBT Keycaps found on the previous version of this keyboard, the GLORIOUS GMMK. The keys feel good and stable and provide that jiggle for some respectable movement. The keyboard is hot-swappable, allowing you to replace the stock switches. It also comes with screw-in stabilizers that you can replace without soldering.
The keyboard connects with a braided quality cable that connects USB-C to USB-A, allowing you to change it if you need to in the future. Unfortunately, there's no wireless offering on both the Bluetooth front of the dongle way.
The media keys, lighting settings, and profile settings are all accessible through hotkeys but also by using the companion software.
Dimensions & Weight
The GLORIOUS GMMK 2 has a 96% layout with dedicated function keys and a navigation set, but the space between sections is lacking to save space on your desk. It's also available in a smaller 65% form factor if you're short on space. It feels compact while still providing you with a majority of a full-size count. The keyboard is 14.8-inch long with 4.9-inch wide and weighs 2.89 lbs.
Keyboard Backlight
The GLORIOUS GMMK 2 has multiple modes for its RGB backlighting: Glorious Mode, Wave 1, Wave 2, Spiraling Wave, Acid Mode, Breathing, Normally On, Ripple Graff, Pass Without Trace, Fast Run Without Trace, Matrix 2, Matrix 3, Rainbow, Heartbeat Sensor, Digit Time, Kamehameha, Ping Pong, Surmount, and LED Off. You can customize the colours and effects using the companion software.
The improved colour mixing can be seen from the previous versions of this keyboard, while the white LED is brighter. My keycap lettering isn't clear, which means the light does not shine through but instead illuminates the bottom of the keys. With all the different options GLORIOUS provides to customers, you will find the style that defines you.
Key Caps & Switch
I grabbed the GPBT Celestial ICE key caps for this custom build. The GPBT Celestial Series sets contain a full complement of cherry-profile keys, ensuring you'll never run out of compatible keycaps for your GMMK keyboard. Each keycap is composed of extra-durable PBT plastic that will never shine or fade. Their incredibly crisp, dye-sub legends offer maximum legibility and long-lasting durability.
Smooth and precise, the Glorious Lynx will lift your typing experience to new heights. The premium mechanical switches of this keyboard are fast, with fluid actuation and provide better tactile feedback. Once you try it, you will not be able to keep your hands off it. This uncompromisingly-built keyboard will delight you with its uncompromised quality.
Final thoughts