Lenovo attempts to cater to all budgets, and, with its new Yoga 6, it's played a UNO reverse card. Whereas it's prevalent for PC refreshes to upgrade hardware and leave the chassis alone, Lenovo has altered the chassis and screen while keeping the same processor prospects. I've been using the new Yoga 6 (Gen 7) for at least a month to see for myself.
Price & Availability
You can get a better deal for this laptop at Best Buy, where the retail price of $750 but is on special for $499.99 at the time of posting. Lenovo's official website lists the Yoga 6 with prices beginning at about $860.
$647.99
$725.00
as of September 21, 2023 10:42 am
C $1,824.35
as of September 21, 2023 10:42 am
Last updated on September 21, 2023 10:42 am
Alternative Comparison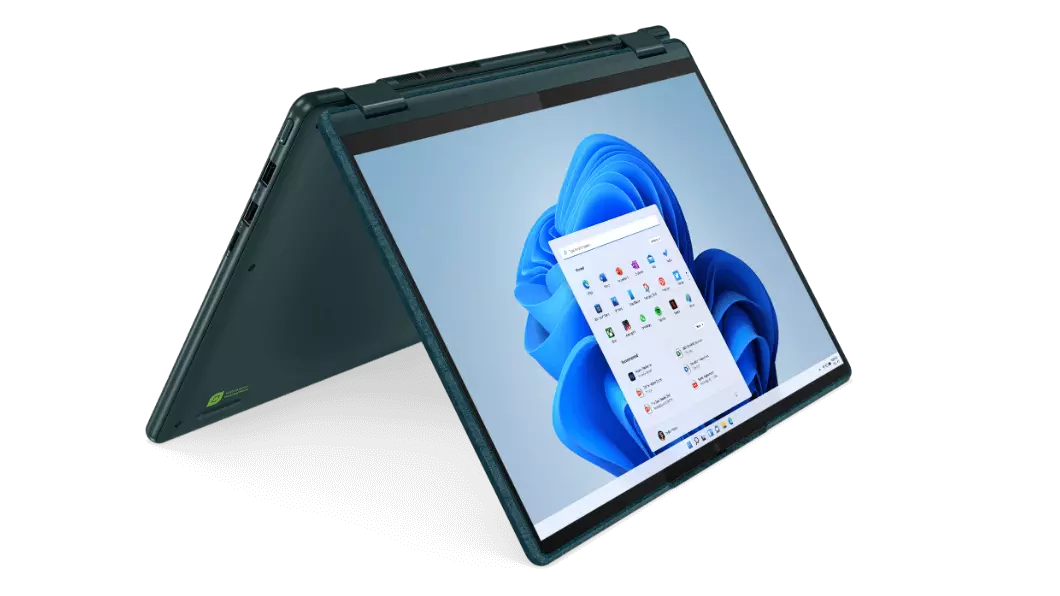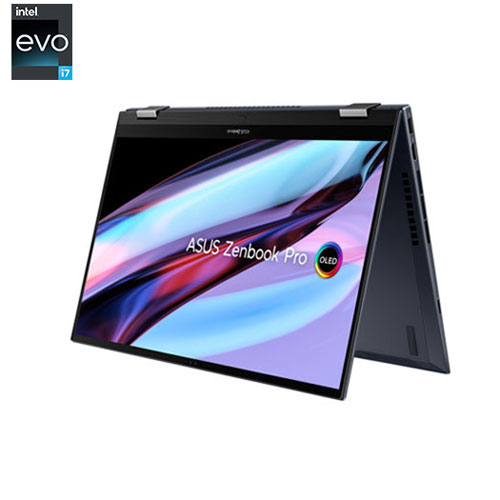 Specs
The Yoga 6 I received for review came equipped with an AMD Ryzen 5 5500U processor (CPU), 8GB of LPDDR4x-4266MHz RAM, a 256GB SSD, and a 13.3-inch touch display with Full HD+ resolution.
A comparison from the previous generation:
The display now has a 16:10 aspect ratio, boosted FHD+ resolution, and Dolby Vision.

The Webcam offers FHD with a hybrid IR and a shutter.

Added ports, including HDMI and a microSD card reader.

Laptop housing now has rounded edges which offer a better feel.

Faster LPDDR4x RAM, optional M.2 PCIe 4.0 storage (this is nice to have).
Lenovo Yoga 6 2022

OS
Windows 11 Home
Processor
AMD Ryzen 5 5500U
6 cores, 12 threads
RAM
8GB LPDDR4x-4266MHz, soldered
Graphics
AMD Radeon, integrated
Storage
256GB M.2 PCIe 3.0 SSD
Display
13.3 inches, 16:10 aspect ratio, touch
1920×1200 (FHD+), IPS, 300 nits, glossy, 100% sRGB, Dolby Vision, low blue light
Ports
Two USB-C 3.2 (Gen 1), two USB-A 3.2 (Gen 1), HDMI, 3.5mm audio, microSD card reader
Audio
Dual 2W speakers, Dolby Atmos, dual-array mic
Wireless
Wi-Fi 6, Bluetooth 5.2
Camera
1080p (FHD), IR hybrid, shutter
Security
Firmware TPM 2.0, fingerprint reader, IR camera, shutter
Battery
59Wh, 45W AC adapter
Material
Aluminum, fabric, PC + ABS
Dimensions
11.97 x 8.58 x 0.68 inches
(304mm x 218mm x 17.45mm)
Weight
From 3.06 pounds (1.39kg)
Colour
Dark teal
The Design of the Yoga 6 (13-inch)
The Surface Laptop comes in Dark Teal and Platinum, with fabric or aluminum lids. The fabric version uses recycled plastic; the plain aluminum lid is from recycled material. I'm not a fan of the fabric finish of the review unit, as I find it will get dirty pretty fast. The fabric adds a more personal touch to the laptop. The fabric-coated cover is resistant to stains, though I'm skeptical.
The Yoga 6's dimensions have changed to accommodate its new, larger display. The base chassis provides more room for an enormous touchpad and a comfortable keyboard. The touchpad's buttons are satisfying but feel empty. Everything is smooth and glides flawlessly.
The keyboard is excellent. The keys travel just right, and the keys grip well, allowing your fingers to stay put even when typing quickly. The backlight offers a dim and bright mode, which I appreciate because I write in all lighting conditions. My only complaint is that the arrow keys exist with the navigation keys, which got annoying. I prefer a full-size one that would allow me to not think about combo keys to get things working.
The speaker grilles flank the keyboard on either side, but unlike most laptops, the volume is impressive. Cranking up the sound to the max will not distort the pleasures that music brings to you. With Dolby Atmos, you can swap audio profiles depending on the task.
The sides of the laptop are host to an array of ports. On the left, you can find two USB-C 3.2 Gen 1 ports, one of which doubles as a charging port with the 45W AC adapter, an HDMI and a 3.5mm audio jack. On the right side two more USB-A 3.2 Gen 1 ports and a microSD card reader. Heed the warning, no thunderbolt tech!
Above the screen, a notched cutout houses the webcam. The upgraded camera from 720p to 1080p graces us with a crisp image that copes well with dim-lit and well-lit areas. You can adjust the settings in the Lenovo Vantage application. Also, you can toggle on auto exposure. We don't usually see upgrades like this in mid-range laptops. I noted the lower-end resolution in previous Lenovo laptops, and I am happy to see this change.
The IR camera works well, providing quick and hassle-free login into your Windows account. Unlike other iterations of laptops, you can find the fingerprint reader just under the navigation keys out of the way.
Wi-Fi 6 has upped the ante for faster, more reliable internet, and Bluetooth 5.2 is keeping up with providing better connectivity and reliability for all your Bluetooth devices.
The Yoga 6 (13-inch) Display
The Yoga 6's display is one of the most significant changes to this generation. It moves up from a standard 16:9 ratio to 16:10, just like on most other laptops these days. With that change comes more screen real estate, thinner bezels around the screen, and stepped-up resolution.
The laptop has a gorgeous display with an FHD+ (1920×1200) resolution and an IPS panel that produces deep colours. The famous Lenovo pen doesn't come with this device, but it is supported.
The Performance/Battery – Yoga (13-inch)
The Yoga 6 I received for review came equipped with an AMD Ryzen 5 5500U processor (CPU), 8GB of LPDDR4x-4266MHz RAM, a 256GB SSD, and supports PCIe 4.0. It rivals some of the other devices listed in Geekbench 5, PCMark10 and Cinebench. This machine is not a slouch, but Lenovo did some funny things to keep things cool.
If you plan to use the laptop for its performance while on battery, you may notice a decrease in overall capacity. AMD is known to lower the performance in order to extend battery life. To keep a laptop operating at its peak, plug it into the wall when using it.
The SSD, however, does not have any performance drawbacks from being on battery. A little comfort, I know, but you can at least expect to copy, save, move, and delete without any existential crisis.
If you're using Windows 11 on battery power, it's best to set your computer to Balanced mode. That will keep your system running smoothly without draining the battery, allowing you a solid 15 hours. You'll be able to get a complete workday on a charge with Performance mode, but performance will suffer ever so slightly.
The Ryzen 5 5500U doesn't overheat. In fact, the one fan does well at keeping the laptop cool without running crazy. If you push the system hard enough, you may hear the fan spin up to ensure everything remains steady.
Final Thoughts
Lenovo's new Yoga 6 (13-inch) shows how much the Yoga series has grown. It's the cheapest of the bunch, starting at just $499.99, yet you don't have to sacrifice anything for that low price.
The display's glossy finish might glare at you, but the 300-plus nits brightness will help with that. The FHD webcam is a welcome change for video conferencing for the work from home or hybrid situation, and you get IR and fingerprint biometrics for additional security. The double-sided speakers around the keyboard are crisp; They could use more power for an increased ambiance.
The Yoga 6 is a sleek machine with a smooth design. But the optional fabric top isn't for everyone. The new Ryzen 6000 CPUs didn't make it into this generation of Yoga, and I'm somewhat sad about it. The stellar performance you get on AC power makes up for it. And as for shocking battery life, you can leave your charger behind, a 15 hours' worth of power is more than enough for most.