Minger Dreamcolor RGB LED strip lights
Here comes the BEST solution for LED RGB light strips, which is an alternative to the big box store, the Minger Dreamcolor RGB Led light strip elevates your style for a meagre cost. You don't need to spend a fortune on LED strip lights when you can get something as good as these.

What's in the Box?
In the box, you get 5 meters of waterproof LED. The plug and controller box which reacts with sound features 3 buttons. The buttons are for power, colour and scene.
Where would you want to install these lights? You have several possibilities. You can install them behind the TV, the TV unit, around the back of the desk, in your kitchen, underneath the countertop, under the cabinets anywhere for that matter.
The led strip lights already come with a backing of adhesive to them. The easiest way to get them to stay in place is to clean the surface with some alcohol pads. I recommend having a second pair of hands to assist with the installation.
Price & Availability
You can find these lights on Amazon Canada for $39.99; on Amazon US, you get them for $34.99. Best Buy also carries various Govee products to make your shopping even easier, I've included several options.
$39.99
as of November 22, 2023 4:47 pm
C $39.99
as of November 22, 2023 4:47 pm
Last updated on November 22, 2023 4:47 pm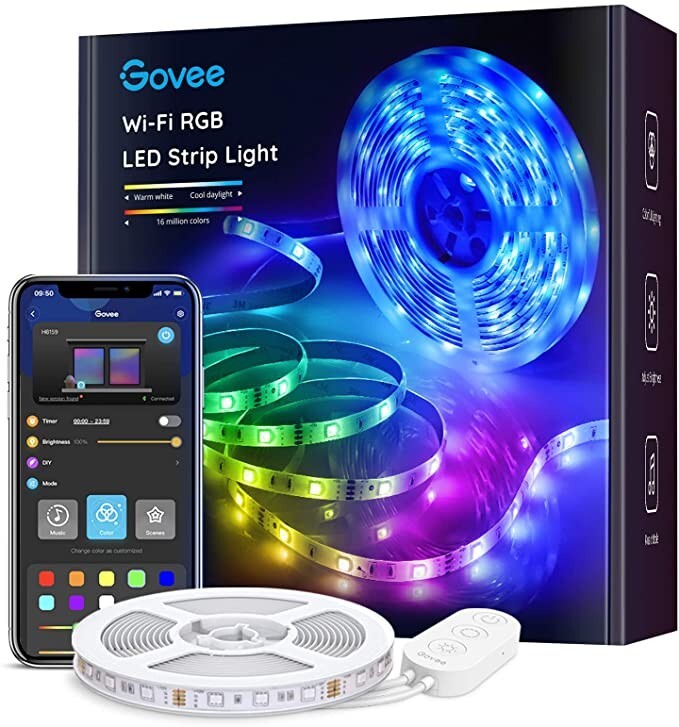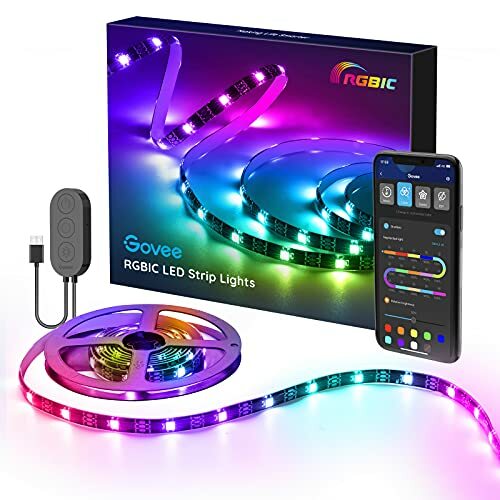 The easiest way to control them is by using the Govee Home app available for Android & iOS.
Verdict
The cost of a smart lighting system can easily reach hundreds of dollars. With a less complicated setup, you can achieve many of the same benefits – without remote access. One of the best examples is the MINGER LED light strips by Govee. MINGER LED light strips are excellent at lighting a specific area with multiple colours and music pulsing modes while also adding "smart" functionality. Integrated controllers let you cycle through the functions without a smartphone (although if you prefer, you can use one). Your investment is minimal, everything you need is in the box.
I'm planning additional projects with these lights. I have the outside patio that needs to get spruced up. I also have the outside of the trailer camper that will need to get a significant touch-up. It's going to be party central around these parts.