Govee has established itself as a go-to brand for TV lights that use cameras to match the lighting with what's onscreen. Recently launched the Govee DreamView G1 Pro Gaming Light as part of its latest product line, it has brought this formula to desktop computers and gaming monitors.
This smaller, streamlined version of the DreamView G1 Pro has much more streamlined wire housing, with an increased price of $179 direct from Govee or Amazon. The kit uses just one power outlet. There is no external control box to control the lights. To use the lights, open the Govee APP and change the LED strip and the two lightning bars scene.
The light strips are in soft, rubbery materials that provide flexibility compared to Govee's TV kits and other products with tape-style LED lights, and I much prefer this design. When you place your monitor right against a wall, it reduces hotspots by keeping the strip thicker.
Besides making installation more convenient, it also has the advantage of making it easier to remove and reinstall – which was helpful for me, as I ran the strips backward at first and had to change them later on. In the end, remounting the strip was straightforward after popping it out and remounting it.
Price & Availability
At the time of publishing, the Govee DreamView G1 Pro is 50% on sale for $129.99 US. If you reside in Canada, only the light strip and screen camera are available for CAD 129.99. You can find the various retail location below. You can also get an additional 12% off with the following coupon. Click the link to go directly to Govee: www.govee.com
$139.99
as of September 13, 2023 4:52 pm
C $341.54
as of September 13, 2023 4:52 pm
Last updated on September 13, 2023 4:52 pm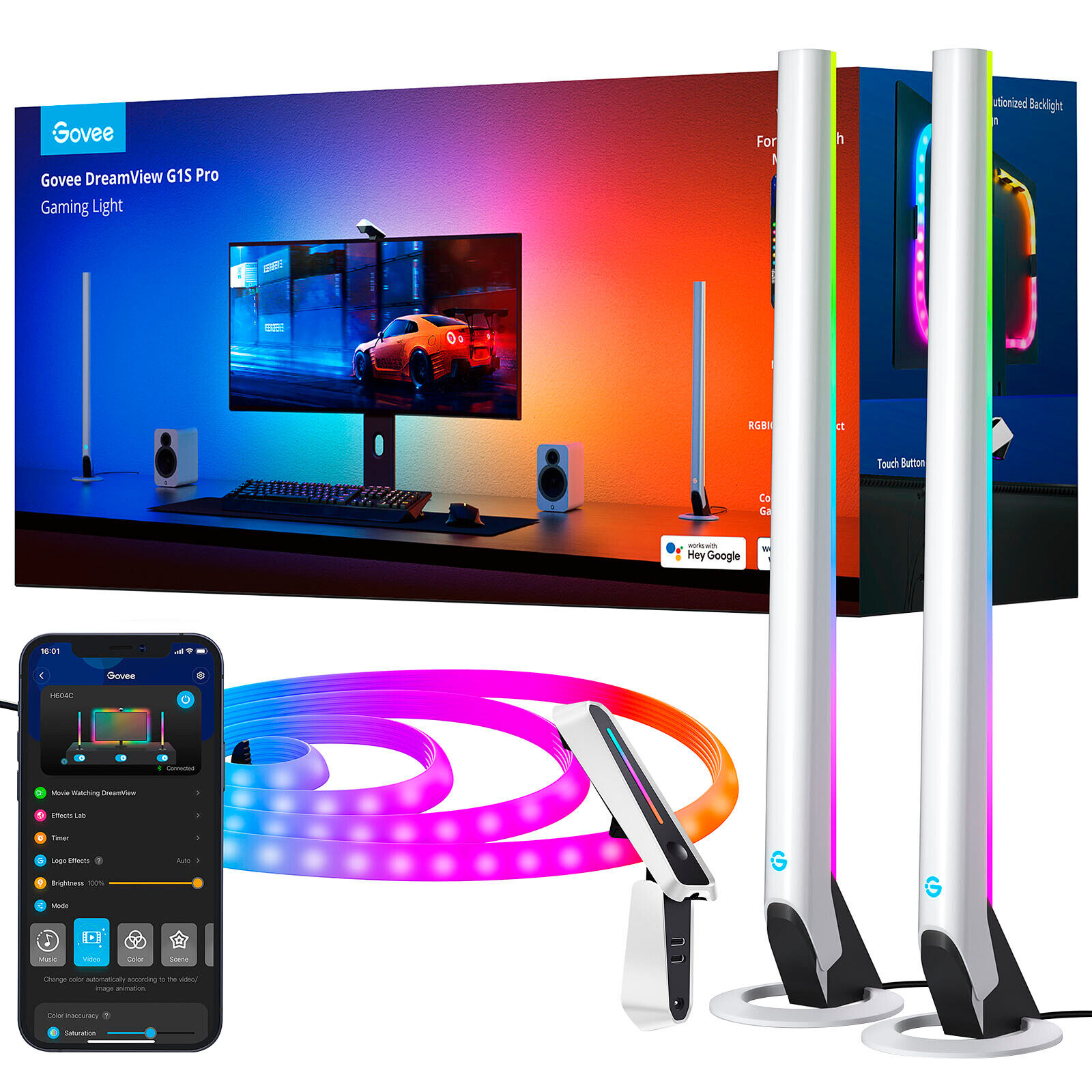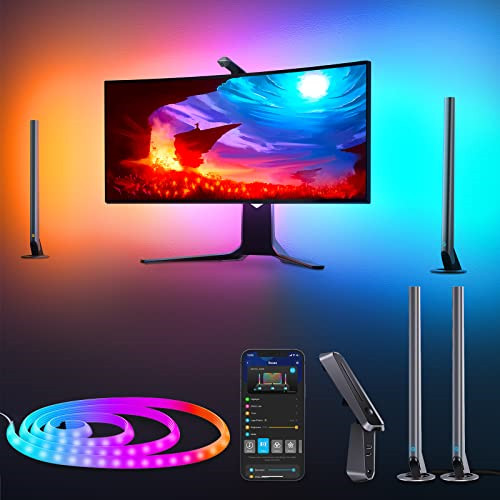 Installation / Setup
The FishEye lens allows you to take a wide-angle shot of your entire monitor, which captures the full view. It attaches by clamping onto your monitor and uses 3M adhesive to stick to the back of your computer monitor. Be comfortable with applying 3M adhesive on your monitor.
Consequently, the installation is quick and easy. It can be set up on curved or flat displays ranging from 24 to 32 inches, ranging from 16:9 to ultrawide 21:9. My monitor is a 27-inch Sceptre curved monitor with a 16:9 aspect ratio and a resolution of 1080p. According to Govee, the monitor's back must have a smooth surface to prevent the clips from unsticking from the monitor's back. Consequently, mounting the main LED strip may be more difficult if the monitor has lots of panelling and seams.
Once you install the LED light strips, set up the two LED light bars on the left and right of your monitor. Space them out by about 12 inches to ensure they don't bleed light into the camera's view and mess up the automatic lighting.
I ran through this step quickly and easily. However, I understand if you've just bought a fancy display monitor and are weary if you should run through this step. These cubes and strips are of high-quality adhesive that will not leave a residue on the surface after removal.
Govee APP
Download the Govee App from the store to your phone. Press the power button on the camera to turn on the lights and continue on the app. The initial setup involves something as simple as selecting the product and entering your WiFi settings.
The DreamView G1 Pro uses a camera and lights to create colourful displays that sync to your computer screen. With these preset scenes and specific video modes that mimic the colours from your monitor, you can turn into a dance party or a relaxing chill scene.
Among the various modes of video play, there is video game mode and video movie mode. This game mode makes sudden colour changes to keep up with the fast-paced nature of the gameplay. I recommend switching to movie mode if you want the transitions to be a tad softer so as not to be too distracting or overpowering. There are several different types of displays within each of these sub-modes.
Game mode offers four themed display types, story, action, shoot, and racing, so the user can choose to display light however they want. When you are in Movie mode, you are limited in your options for controlling how the illumination on the strips and bars is displayed. The only thing you can adjust is the brightness. The different behaviour between all four seemed random at times, but they are all designed for different types of games.
In the end, I found the story setting to be most effective. It produced a vivid colour scheme that was faithful to the graphics on screen, offered a smooth transition between frames, and kept pace with the action.
The colours in this mode are so vibrant and bold. It is almost like having a vivid ambient experience. Take a journey of colours and effects as each segment cycles through its designated colour. You can cycle the entire spectrum or focus on one side, but either way, you will be dazzled by how colourful your content will be. Use this mode to watch movies, or play video games that require fast-paced attention and reflexes.
The Govee DreamView G1 Pro has a 3.5mm audio jack and Y-shaped cable that allow you to play sound from any device with a headphone jack through its speakers or headphones. Using the included Y-shaped 3.5mm, send your audio source to the DreamView G1 Pro camera before passing it through to your headphones or speakers. The new Sound Effects Mode lets you turn on flashing, pulsing lights to go along with whatever music or sound effects are playing; This is a great way to create a party atmosphere and make any room feel like a dance club. Making this the feature I enjoy the most when listening to my tunes.