I was ecstatic to see if the Pixel 8 Pro was better than the 7 Pro. Every morning picking up my Pixel 8 Pro, I wondered if it would avoid the bugs and glitches that ruined my experience with last year's Pixel. I went through each day hopeful this beauty wouldn't give me grief like its predecessor.
And here's the kicker: that crisis moment hasn't come yet. I've been shacked up with the Google Pixel 8 Pro for a spell now, and not once has this beauty given me grief – something I surely can't squawk about last year's buggy Pixel peas. While its predecessor was an unusable mishmash, the Pixel 8 Pro has been the cat's meow. An absolute beaut, even.
Specifications & Details
Dimensions
162.6 x 76.5 x 8.8 mm (6.40 x 3.01 x 0.35 in)
Weight
213 g (7.51 oz)
Display
Type: LTPO OLED, 120Hz
Size: 6.7 inches
Resolution: 1344 x 2992 pixels
Brightness: 1600 nits (HBM), 2400 nits (peak)
Operating System
Android 14
Performance
Chipset: Google Tensor G3 (4 nm)
CPU: Nona-core
GPU: Immortalis-G715s MC10
Memory
Options: 128GB/256GB/512GB/1TB with 12GB RAM
Camera
Main Camera: 50 MP wide, 48 MP telephoto, 48 MP ultrawide
Selfie Camera: 10.5 MP ultrawide
Battery
Type: Li-Ion 5050 mAh, non-removable
Charging: 30W wired, 23W wireless
Connectivity
Wi-Fi 802.11 a/b/g/n/ac/6e/7, Bluetooth 5.3, GPS, NFC, USB-C
Price & Availability
The Google Pixel 8 Pro is available now starting at CAD$1,349 for the 128GB storage model. Additional storage configurations are available, with pricing as follows:
256GB – CAD$1,429

512GB – CAD$1,599

1TB – (exclusive to the US)
Compared to last year's Pixel 7 Pro which started at CAD$1,179 for 128GB, this represents a CAD$200 increase for the base Pixel 8 Pro model.
The Pixel 8 Pro is available unlocked directly from Google, as well as from most major Canadian carriers like Bell, Rogers, Telus, and Freedom Mobile. Retail availability includes locations like Best Buy, Staples, and some Walmart and Costco warehouses.
Promotional offers may be available from some retailers and carriers, including trade-in deals, gift cards, and bundled plans. For the best Pixel 8 Pro prices and deals, be sure to shop around.
Pixel 8 Pro Design – Craftsmanship that Revels in the Details
Folks often rap that Pixel phones are more about software sorcery than hardware hocus-pocus, but the Pixel 8 Pro must've missed that pigeon post. This Pixel flaunts some of the most Gucci smartphone hardware I've pawed all year.
It resembles the Pixel 7 Pro at a glance, but everything here is elevated to artisan levels. Rather than glossy glass, the Pixel 8 Pro's backside flaunts a matte finish that feels silky smooth, almost velvety. A bit slick it is, but the texture is so divine I don't give a hoot. The edges are also rounded, letting the phone nestle into your palm like a cocoon. The camera cutouts of yore are gonzo too, replaced by a single, seamless portal spanning the full camera strip.
These sound like ho-hum tweaks on paper, but clutching the Pixel 8 Pro and 7 Pro side-by-side, you can really feel the extent of Google's glow-up. The exalted glass finish, the ravishing new Bay blue paint job, the satisfying buttons – everything screeches premium. I've got no quarrels on the design front.
Display Dazzles with Refresh Rates and Brilliance to Spare
Google also showcases its hardware prowess with the Pixel 8 Pro's display. It's a 6.7-inch OLED doozy with a 2992 x 1344 resolution – akin to the 7 Pro but amped up where it counts.
The smooth 120Hz refresh rate returns, but it now dials down further to 1Hz to conserve juice. The brightness also cranks up mightily to 1600 nits for HDR and a walloping 2400 nits peak. That's brighter than even the luminous Oppo Find X3 Pro screen! Whether soaking in a summer sunset over Manhattan or the final gasps of fall in Southwestern Ontario, I never struggled to peek at the Pixel 8 Pro's display.
Do I notice a real difference from my Oppo Find X3 Pro? Nah, not especially. But I dig Google going above and beyond so brightness is NEVER an issue. What I really adore is how dim this display dips. Cranking the Pixel 8 Pro's brightness to rock bottom at night yields a screen darker than my Oppo can muster. Ace for using your phone in the dark without disturbing your sleeping partner!
Google Pixel 8 Pro - Unlocked Android Smartphone with Telephoto Lens and Super Actua Display - 24-Hour Battery - Obsidian - 128 GB
as of December 7, 2023 9:17 pm
Beyond the souped-up refresh and shine, everything else about the Pixel 8 Pro's screen is peachy keen. Sharp enough resolution, colours more vivid than a tropical parrot, and perfectly symmetrical bezels, unlike the uneven 7 Pro. Like the design, Google scored a hole-in-one with this display.
Cameras Still Reign Supreme in Computational Photography
Alright, alright – let's pow-wow about the cameras. The triple rear setup mimics the 7 Pro's – main, ultrawide and telephoto. But upgraded they all are.
The marquee 50MP main camera sports a wider f/1.68 aperture for gobbling ~20% more light and 2x optical zoom. The new 48MP ultrawide flaunts a 105% light sensitivity boost with improved macro capabilities. The 48MP telephoto sips in 56% more light while providing 5x optical zoom. Even the 10.5MP selfie shooter can autofocus now!
What does this all translate to for non-photogs? The Pixel 8 Pro takes absolutely stellar photographs.
The 50MP main camera on the Pixel 8 Pro is an absolute corker. Google Pixels have always captured phenomenal photos, and the 8 Pro ensures that the hot streak continues. Whether snapping my dog in bright daylight or immortalizing a moody dive bar, I have full faith I'll land an amazing pic. The best part? These photographic masterworks barely require any effort. Just point, shoot, and voilà – photographic magic.
The 5x telephoto lens also impresses with splendid clarity and colours closely matching the main cam. Its quality stands tall even when punching in all the way to 30x digital zoom! Of course, more optical zoom range would've been swell, but the boosted light sensitivity compensates admirably. The telephoto consistently delivers sharp, artful compositions and lifelike colours. And it gets you way closer to your subject with scarcely any quality loss – magnificent!
Google - Pixel 8 Pro 128GB (Unlocked) - Porcelain
as of December 7, 2023 9:17 pm
The ultrawide and selfie shooters also deliver the goods. Like the telephoto, the ultrawide produces remarkably similar colours to the main cam, with barely a hint of fish-eye warping around the edges – impressive given its panoramic 125.5-degree field of view!
Meanwhile, the selfie cam's new autofocus is a godsend. Portrait mode can still bungle stray strands of hair, but focusing is now flawless.
Google even added a full Pro or manual camera mode this year for those who like to fine-tune every setting. But for most folks, the Pixel 8 Pro produces perfect photos right out of the box.
AI Editing Elevates Photos Beyond Reality
While the Pixel 8 Pro's photos demand little editing, some fascinating tools exist for those aiming to take their shots above and beyond.
One novel feature is Best Shot, which fixes group shots where not everyone is smiling or facing the right way. It analyzes faces in multiple pics, then magically splices them together into one perfect image. The effect isn't always totally convincing, but when it works right, it's straight-up sorcery!
Google also introduced Magic Eraser for the Pixel 8 Pro. With any pic backed up to Google Photos – even those not taken by a Pixel – you can now erase unwanted objects or people, and Google AI will realistically fill in the background. It's like having advanced Photoshop revision powers in the palm of your hand!
The scope is as broad or focused as you desire. I easily removed distracting elements from restaurant interior shots, with shockingly realistic results. But you can craft more dramatic changes too, like substituting an overcast sky for a more inspiring vista. The AI tech makes even heavily altered images look astonishingly natural.
Part of me hesitates to embrace AI photo editing to this degree. There are real ethical conversations needed on this technology's implications. But it's impossible to not be gobsmacked by the Pixel 8 Pro's incredible editing capabilities. Being able to make such polished touch-ups without any skill required is seriously impressive. Whether you're face-swapping with Best Shot or erasing unsightly objects, these tools will dazzle casual users.
The Temperature Sensor Is More Party Trick Than Practical
Let's briefly rap about the temperature sensor. It's a teensy circular sensor underneath the camera flash. You interact with it via the Thermometer app, using the Object temperature feature to rapidly measure the temperature of objects when holding the Pixel about 2 inches away. There are nifty presets tailored to things like food, beverages, cast iron, etc.
It works decently enough, but I'm stumped on any practical use cases. Google suggests you could verify drink temperatures to avoid burning your mouth or check how hot a pan is before cooking. And sure, I guess you could do that, but I can't envision ever wanting to. It's a goofy party trick feature at best.
The eventual goal is apparently obtaining FDA approval to enable body temperature tracking through Fitbit integration. But who knows when or if that approval will actually come? It could easily be a year or more before the Pixel 8 Pro can put that temperature sensor to legitimate use.
My advice? Completely ignore the temperature sensor feature. It's a bit embarrassing such time and resources went into this niche capability when its primary purpose remains unavailable.
Face Unlock's Triumphant Return
One of my favourite legacy Pixel features makes a glorious comeback on the Pixel 8 Pro: Face Unlock! Introduced on the Pixel 4, it returned last year just for unlocking your lock screen. But on the Pixel 8 Pro, Face Unlock finally works seamlessly for authenticating into password managers, banking apps, payments, and beyond – just like Apple's Face ID.
Face Unlock remains just as slick for unlocking your phone, but now it also handily logs me into apps and authorizes purchases without a hitch. I've used it to access passwords in 1Password, approve Google Play downloads, and log into banking apps – all without issue.
Unlike the Pixel 4, this version doesn't require specialized face-scanning hardware either. It relies solely on the selfie camera along with AI and Tensor chip improvements to meet security standards sans extra sensors.
That Google pulled this off without additional hardware is seriously impressive. Having super fast, reliable Face Unlock AND the in-screen fingerprint sensor for biometric options is a treat. Both work fabulously, so I can use whichever is most convenient at the moment. Out running errands with a mask on? The equally stellar fingerprint reader has my back. At home without a mask? Face Unlock instantly gets me in my phone just by looking at it.
I doubt this was easy for Google to implement, but I'm thrilled to see this Pixel 4 feature return in full force alongside the fingerprint sensor. It really does seem too good to be true!
Tensor G3 Performance – Finally, a Reliable Brain
In my initial Pixel 8 Pro impressions, I fretted this could be its Achilles' heel.
Google's past Tensor chipsets have been riddled with pitfalls. From overheating to performance hiccups, Tensor doesn't have the strongest reputation. So the new Tensor G3 chip has much to prove.
But you know what? It's actually pretty solid.
I've put the Pixel 8 Pro through its paces for this review, testing everything I could think of – games, juggling countless apps, 5G video streaming, photography, benchmarks, the works. And through it all, the Tensor G3 has held its own like a champ. It capably handles all my apps, games play smoothly, and I never yearned for more horsepower.
Previous Tensor chips were infamous for overheating, so the G3 must still fall prey to this, right? Thankfully I haven't noticed serious heating issues so far. Yes, it gets slightly warm during long gaming or streaming sessions, but nothing resembling the uncomfortable heat of older Pixels.
All in all, the Tensor G3 has provided a frictionless Pixel 8 Pro experience – the total opposite of my buggy Pixel 7 Pro. My 5G signal has seemed strong, my Wi-Fi connectivity is solid, and I haven't encountered any critical software issues. The Pixel 8 Pro simply works – and that's exactly what it needed to do.
Will the Tensor G3 maintain this reliability over time? Only Google can prove itself there, as Pixels have sometimes deteriorated with age. But as of now, I'm thoroughly impressed with Tensor's newfound stability.
Battery Endurance Doesn't Wow, But Charging Times Lag
Do the Tensor G3 upgrades equate to better battery life then? Sadly not quite.
Battery endurance on the Pixel 8 Pro hasn't been poor per se, but it doesn't hold a candle to some rival Android flagships I've tested lately. Starting my day around 8 a.m., I usually find myself down to 15-5% by 10:30 p.m. with around 5 hours of screen time. This consists of at least 30 minutes of mobile gaming and plenty of YouTube, social media, web browsing, etc.
Make no mistake, the Pixel 8 Pro has been a totally reliable daily driver. But compared to devices eclipsing 2 days per charge, I hoped for more from its 5,050mAh battery.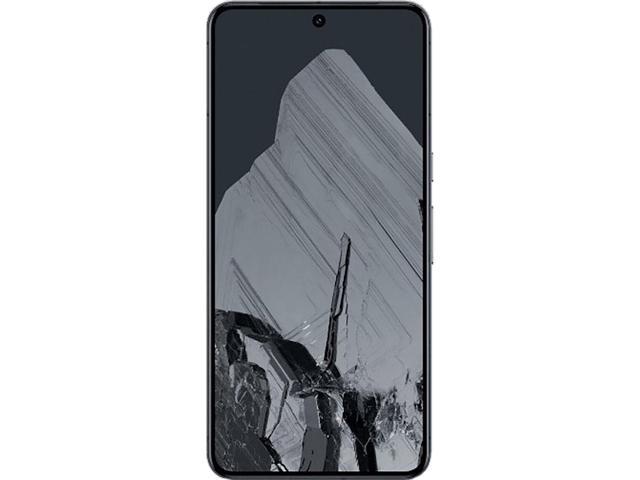 Google Pixel 8 Pro Dual-SIM 128GB ROM + 12GB RAM (Only GSM No CDMA) Factory Unlocked 5G Smartphone (Obsidian) - International Version
as of November 2, 2023 9:09 am
Charging speed is another area where Google could step things up. At 30W wired, it's a modest step above the Pixel 7 Pro but still quite sluggish by 2023 standards. Recharging from 0-100% takes just over 90 minutes – much slower than phones hitting full battery in 25 minutes or less.
You can wirelessly charge at up to 12W, or 23W with the Pixel Stand. Reverse wireless charging is present too for powering up other devices on the back of your Pixel. It's a serviceable charging setup, but improvements next year seem necessary to compete.
Seven Years of Updates Sets the Bar for Android
Google's Pixel experience has always been defined by its software mastery. The Pixel 8 Pro ships with Android 14, which doesn't reinvent the wheel but contains nice enhancements Pixel users will dig.
Customizing the lock screen with different clock designs, colours and shortcuts is fabulous. The new AI-powered wallpaper generator is hit or miss, but entertaining to experiment with. Android 14 also lets your phone moonlight as a webcam, enables more secure 6-digit PIN unlocks, and more.
The Pixel 8 Pro also debuts some exclusive Pixel perks, like Summarize and Read Aloud. By long pressing the power button, Google Assistant can summarize webpages aloud or read them to you – brilliant! These can be a bit glitchy, but they showcase Google's relentless software innovation.
Even with some upcoming features still absent, the Pixel 8 Pro's software is exemplary. All the classic Pixel tools are present and accounted for, from unparalleled voice typing to Google Assistant automatically waiting in line for you on call holds.
But the real showstopper is the Pixel 8 Pro's 7-year update pledge. That's an unprecedented commitment for Android phones, even outpacing Apple's iPhone update support.
Folks are understandably skeptical that Google can actually deliver on this promise. But as an Android aficionado, I've yearned for years for Google to provide extended update support to rival Apple. Only time will tell if they fully deliver, but on paper, this is an enormous leap.
Still a Reasonable Value Despite Creeping Prices
The Pixel 8 Pro is out now starting from CAD$1,349 for the 128GB model. The 1TB version is exclusive to the United States.
Is that $200 price hike from last year a bummer? Sure, but it remains reasonably competitive for a premium flagship. The Galaxy S23 Ultra and other rivals now start at around CAD$1,500. Yes, cheaper Android options exist, but none match the Pixel 8 Pro's polish.
Would I prefer if it still launched at $899? Absolutely! But given the myriad upgrades this generation, I think the extra dollars is understandable. This is still excellent value compared to the highest-end options.
My Hopes Met – This Is Google's Crowning Champ
After many sleepless nights and countless cups of coffee, we've reached the finish line of this Pixel 8 Pro review saga. And you know what? I'm no longer anxious about this phone. I'm downright thrilled!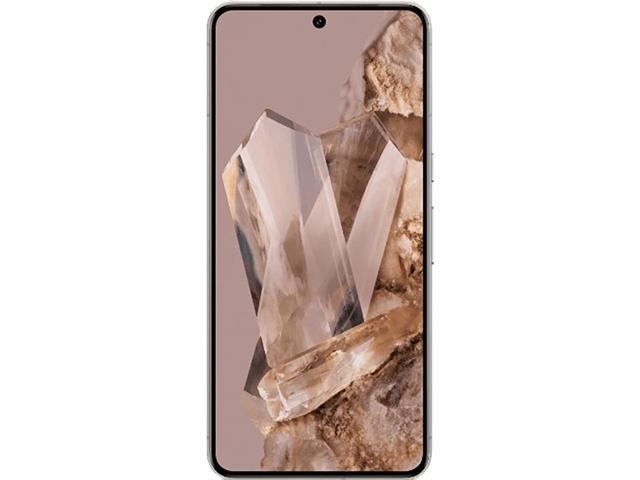 Google Pixel 8 Pro Dual-SIM 256GB ROM + 12GB RAM (Only GSM No CDMA) Factory Unlocked 5G Smartphone (Porcelain) - International Version
as of November 2, 2023 9:09 am
There are lots of nitty gritty details I hope came through explicitly in this epic review. But cutting to the chase: the Pixel 8 Pro is a sensational smartphone – easily one of the top Android options of 2023.
Google's hardware has never been crisper. The software is unrivalled. And you get all of this at a (relatively) reasonable price point. Its biggest competition is probably Google's own cheaper Pixel 8!
Without question, 2023 has brought a bevy of brilliant handsets. But if you want a winning blend of polished design, an incredible camera, AI magic, and robust software, the Google Pixel 8 Pro is the phone to buy.
It's Google's crowning smartphone champion.
The Verdict: Google's champion smartphone
100-word excerpt: With its best-in-class Tensor G3 chip performance, phenomenal camera upgrades, jaw-dropping AI photo editing, and an unprecedented 7-year update commitment, the Google Pixel 8 Pro sits comfortably among the top premium flagships of 2023. Between its polished hardware and smart software, this is Google's crowning smartphone achievement.
Summary for quick reference:
The sublime new matte glass back with curved edges sets a new design benchmark

Display hits new heights with heightened brightness, smoother refresh rates, impressive dimming

All rear cameras upgraded for stunning photos and video in any conditions

AI editing tools enable powerful automatic enhancements like face swapping and object removal

Tensor G3 finally provides smooth, stable performance without overheating

Battery life is merely adequate for 1 day; charging is slower than competitors

Android 14 introduces helpful customization, AI smarts, Pixel-exclusive perks

7 years of promised software updates raises the bar for the Android ecosystem

The CAD$1,349 starting price is fair given the major upgrades
Call to action: If you want one of the most capable, beautifully designed Android phones, get the Google Pixel 8 Pro today!
Last Amazon price update was: December 7, 2023 9:17 pm